The company Sintec provides comprehensive services for electrical installation, installation of process equipment and engineering for the construction of industrial and commercial facilities throughout the Russian Federation since 1997.
Sintec offers its customers innovative solutions in the widest range of engineering systems, from the development and installation of computer networks and security systems to the design, installation and commissioning of power distribution networks, high-voltage transmission lines and large transformer substations.
The main asset of the company is its personnel. Our employees are certified professionals with deep knowledge and rich experience gained from participating in the most complex and lengthy projects.
The package of building licenses allows the company to carry out its activities throughout the Russian Federation.
Sintec customers receive comprehensive services, including the supply of electrical materials and equipment, design, electrical work for various voltages, commissioning, infrastructure services at the construction site.
We always try to work in close cooperation with the Customer at all stages of the project.
The qualified personnel of the company, its modern technical equipment, high mobility and quality of works allow receiving letters of gratitude from the most famous European companies.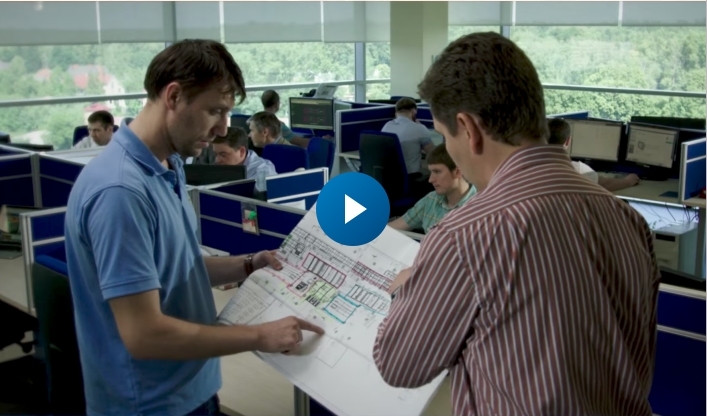 We are absolutely sure that the high quality of the services provided and our business reputation should always be the main goals.

The history of the company
1997
Establishment of Sintec LLC
1998
Beginning of long-term cooperation with Siemens
2001
Opening of the first Sinteс office in Moscow, 30 sq.m
2002
Creation of IT infrastructure of the company. Turnover of the company has exceeded 1 million USD.
2003
Beginning of long-term cooperation with Kronospan
2004
Installation of the first high-voltage substation of 220/10 kV
2005
The number of staff of the company has exceeded 100 people
2006
Establishment of Sintec UK Ltd subsidiary in Great Britain and the beginning of cooperation with Volkswagen Rus
2007
Purchase of the first office building in Moscow, 570 sq.m
2008
Creation of Sintec US subsidiary
2009
Construction and opening of own office building of Sintec in Kostroma, 1200 sq.m
2010
Turnover of the company has for the first time exceeded one billion Rubles
2011
Opening of own shop of Electrical panels assembly
2013
Turnover of group of companies has exceeded two billion Rubles
2014
Signing of the first contract with total price more than ten million USD
2015
Establishment of Sintec LV subsidiary in Latvia. The number of staff of the company has exceeded 500 people
2017
20 anniversary of the Sinteс company. The group of companies has realized more than 350 projects in 20 countries
2018
Signing of the first contract worth more than 20 million USD
2019
Organization of Project Management Office of Sinteс LLC
2020
Transition of Sintec LLC into the category of large business
2021
The turnover of the group of companies exceeded 6 billion rubles
ABOUT US